Delete Whole Google Activity: Google has become one of the world's most popular search engine. People use Google to browse their requirements. When one uses Google apps, sites, and services, some of their activity is saved in their Google account. Most of these data are kept safe until you delete it either by setting time which allows you to automatically delete the data or manually.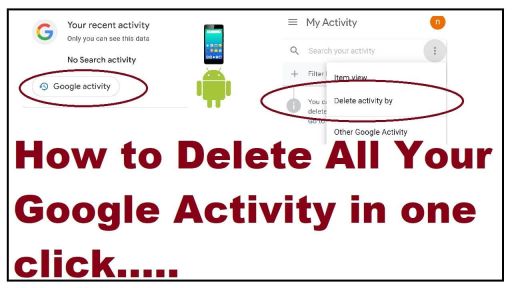 Its always better to minimize the ability of a company to access your personal data which is effective and simple. Here comes a question for everyone doesn't the Google Incognito function and deleting my browser history to keep my data safe?? The answer to this is Not entirely. People often have a misconception that deleting their web search history periodically will be enough to keep them private and safe. This is not the case. When using an incognito tab, your anonymity is still exposed by your ISP, and that information is given to major corporations who are willing to pay for the data collected.
Delete Whole Google Activity
Deleting the Google activity doesn't require one to a pro with computer knowledge. And as always we are here to guide you through your tough times by doing it yourself. Here is the step by step guide for deleting your Google activity or clearing the history process. Consumers who are looking for ways to limit their online exposure can take a proactive approach to secure their data and their online activities.
YouTube, Facebook, every day it seems there is a new hack to worry about. This ever-expanding list has many people revealing their personal information is less secure than they thought. Everyone is looking for ways to limit their online exposure and take proactive measures to protect themselves and their information. Deleting your web browser history and Google history is one way to limit how much data you allow to be collected about you on the internet.
Recommended: This Is How You Can Setup Your Desktop Screen Like a Pro
How to delete whole Google activity from browsers?
Deleting all of your web browsing activity doesn't get rid of all of the information Google has about you, though. You also have to separately delete certain data like your maps activity if you have Location History turned on. Even if you delete all or some of your activity Google still maintains records data about the way you used its web browser-related data if you search for something it still keeps a record of that you searched for.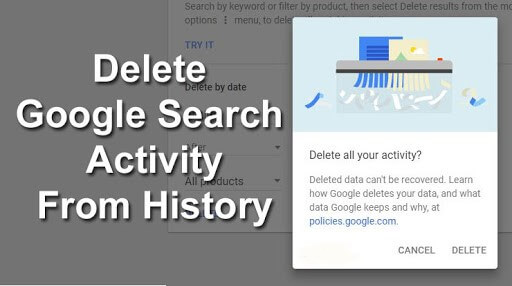 Google says it will actually delete the data associated with your account after you completely delete it. Aside from using a web browser like DuckDuckgo, one of the easiest things you can do to ensure your future online activity is not tracked moving forward is to choose to stop saving activity when you adjust your Google settings. This is how to turn off your activity :
On your computer, go to Activity controls.
Turn off the activity you don't want to save.
To confirm select Pause.
Just remember if you delete your history all of your saved passwords will be wiped too, so you will have to re-login to all of the sites you had saved passwords for.
How do I delete my Google activity manually:
On your Android phone or tablet open your devices settings app > Google > Manage your Google Account.
At the top tap data and personalization.
Under the Activity and timelines tap my activity.
To the right of the search bar tap more > Delete activity by.
Below Delete activity tap all time.
Tap Delete.
Delete your activity automatically:
You can automatically delete some of the activity in your Google account.
On your Android phone or tablet, open devices settings app > Google > manage your Google account.
At the top tap data and personalization.
Under activity controls tap web and app activity or YouTube History > Manage activity.
At the top right tap more > Keep activity for.
Tap the option for how long you want to keep your activity > next >confirm to save your choice.
Apart from deleting the activities, it is better to stop saving the Google Activity: You can control most of the information that's displayed in My activity.
On your Android phone or tablet open your devices settings app > Google > manage your Google Account.
At the top Tap Data and personalization.
Under activity controls, tap manages your activity controls.
Turn off the activity you don't want to save.
Even when activity is deleted some data about your use of Google services may be kept for the life of your use Google account. For example, after you delete a search from my activity your account will store the fact that you searched for something but not what you searched for.
Conclusion: Guide to Solve Windows Update Issues on PC
Wrapping up:
It should also be noted though you do everything to keep your data safe when you use any search engine, it is never completely taken off from the system. You need to be careful when you click on the I agree to button for every search you make.
I hope this article on how to delete your Google activity helped you in assisting your work. Do share your thoughts in the comment section below.