There are many users who all are frustrated over the failed Windows updates. Usually, the windows updates are significant in size and push for the users at regular intervals. By keeping the system updated will help you in many things but what makes it difficult is to update the same. Yes, there are many instances where the update of the OS fail and make things worse for you all.So, to make things right and to solve the issues that you all face, here are the Guide to solve windows update issues on PC, you can follow the below tips.
Tips to Solve Windows Update Issues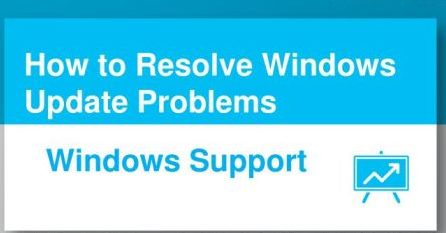 Go for new VM
There is always an issue with the old VMs as they come with pre-configured and customized tweaks. Apart from that, the installed application, along with other elements, must get better. If that does not take place, then the update issue will be there, and it will be a great problem for you all.
So, to avoid all these things, it is always a better idea for you all to start updating the VMs. You can do that by updating with new and current VMs, and you can easily install them there.
Run Windows 
Trouble Shooter
The next thing that you can move with is Windows 10 troubleshooter. If by chance, you all have to face any issues related to the windows update, then it is the best idea for you all to try the troubleshooter. It is the easiest way to reach and make it simple for your issues.
To sort out the issues that you all may face while updating Windows 10, you need to click on the setting icon. Then you need to browse below and click on Security and Update. After that, you will be heading to troubleshooting way, and by clicking that all, it will bring the panel for you all. For all that reason, it is always a top reason for you all to try the troubleshooting problems.
When you click on it, then you can see that it will open the Advanced options. With that all, it will run the troubleshooter, and it will allow you to fix the full range of problems in it.
Checkout: Reset Chromebook to Factory Settings By Following These Steps
Pausing of updates
The next thing that you can do is pausing the update. Yes, you can easily do it by in the Windows 10 update. For all that, you need to head to Settings and then click on it. After that, you need to move to the Update and Security and then click on the Windows Update. When you click on it, then you can see that it will display all advanced options buttons for you all.
There in advanced option, you will see the option for the Pause Updates. You need to On that and restart the PC. When you will do that, you will find that it will clear all the updates and can start from fresh. By doing that, you can easily avoid the issues if you are facing some.
Delete the Software distribution directory
There are many users who all find very much difficulty in getting the Windows 10 update right. It needs much work to do, and for that, it may take hours or even days. So, for all that reason, the troubleshooter may not work for that all. In such cases, it may be looking bad at such things, but yet you can do it better by going for it. To do with that, you can restart with a machine that exists in Safe Mode.
Then you can Update the files by stopping the Windows Update Service. After doing that all, you need to head to the File Explorer and from there navigate to the Windows folder. There you will see the Software Distribution folder and click on it and delete it. As an alternative, you can open a command window and write RMDIR/S/Q, and it will delete the update files.
Downloading all latest update from Microsoft
There are many times when you all see that despite doing all the above things, you may face issues in it. So, to solve it all, you need to visit the Microsoft website. As you visit the official website, there you will find the update directly. It is the best idea for you all to try it as it does not create any further issues. In case you are using Edge, then you can easily download the update by going for the Save Run.
Then you need to click on Go ahead and download the update. You all can do it by visiting the website only. So, these are the things or tips that you can try if you are facing any issues in Windows 10 update. You can try any of the above steps, and you will see that the issue will be sorted out easily without any problem.
Recommended: Top 5 Google Chrome Extensions You Must Know
Conclusion: As of now, we have covered all the windows update issues in the above article if you are still facing the update issues just visit the official website (windows support). I hope you understand the windows update issues solving methods. thank you…