Snapchat for PC: Snapchat is available on multiple platforms but the most of the downloads happened through Google play store. In this article we will guide you how to use snapchat on windows pc.  The android version of the app has more than 1 billion downloads.
About Snapchat: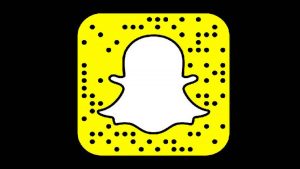 Snapchat is a popular Social Media Platform which has evolved a lot over the past few years. It started as a Multimedia messaging app which is the basic of the app. However, the key feature which helped it to make its way to the place where it is now is the media disappearing feature. This feature is all about the pictures and videos getting disappeared after a period of 24 hours.
The Snapchat currently has one more interesting feature which is the "story" feature, where you can post stories for the contacts to see and also which disappears after a period of 24 hours. There are other features as well like if you take a screenshot of a conversation, the other user will get alarmed. Most of the features you see here in snapchat today has been replicated by other social media Giants as well.  More than 200 million are active on Snapchat and thus it is a great place for advertisement as well.
Check out: How to Enable Dark Mode on Snapchat
Features of SnapChat
Well what makes it one of the most popular app? Here are some features of the Snapchat Android app which will simplify and give you the perfect answer.
Snapchat Camera
When you open snapchat, it takes you directly to the camera, where you can capture videos as well just by pressing and holding the record button. Apart from them you can use nice effects and as well as use filters in the Snapchat Camera.
Chatting in Snapchat
Snapchat started its journey with the Chatting feature where users can send pictures which will disappear after 24 hours. It is fascinating to see that you can Video chat with 16 users at once with Snapchat.
Snapchat Community
Snapchat as we see it currently has spread out its wings to more new features. It got developed into a community rather than being just a chat app. Nowadays people can Discover other people, follow them and watch their stories. Not only this, you can find posts from top creators and celebrities on the Discover section of your Snapchat app.
Geo tagging feature
If you have shared your location to your friends, then with the help of this feature people can actually see where are you and that too, live. On the contrary, if anyone of your friend has shared his or her location, you can also see their whereabouts right on your smartphone screen.
Snapchat for PC-Guide to Install Snapchat on Windows PC
Windows Operating System has always been the mother of latest platforms. Here you can run almost every other Operating system with few modifications of course. Nowadays you can run Android operating system on your windows PC very easily, thanks to the Emulators.
Emulators is a program which helps to imitate the real environment inside another operating system. The Emulators are mostly being run on Windows based PCs. You can rum almost all of the android apps on your windows PC with the help of an Emulator. With that being said, you can similarly install, latest version of Snapchat on your PC as well, with all its features intact.
Procedure to download Snapchat on PC
First you have to download the setup file of an Emulator. You can download any Emulator available on the Internet, however most people love to use the Blue stacks emulator which is almost glitch free.
Once you have downloaded the setup file, double click on it to install it. Follow the instructions that comes up to your screen to install it properly on your PC.
Once it has been installed, you will be asked to login to your Google Play store account. If you don't have a google play store account, you can create one right away in the emulator as well.
Once you are finished with the primary setup of the emulator, go to Google play store and search for "Snapchat"
Install it in the same way you might have installed it on your Android Device by clicking on the Install button.
Login to yours snapchat account with your credentials or else create a new account on Snapchat right away.
After logging in to your snapchat account you can easily use it.
Conclusion – Snapchat for Pc
The app is a very nice and interactive way to get connected with your friends worldwide and socialize. However, if you are using the Snapchat on PC then, it is to know that the Hardware configurations of your PC and that of your Android phone is not similar and hence it is highly likely that not all the functions of the app is going to work on Your PC. Talking about the software part, you will never feel Different than your Android Device on Windows PC.