The most simple, user-friendly and most-used browser to be used by almost all worldwide is Google Chrome. But when you are using the browser, you all want to get the best experience from the browser. In that case, you need to head to the best extensions that you all can have for your browser.
When you are going for such extensions, then you all can easily find many useful extensions that can provide an excellent experience. But the real question arrives is which is best among it? As a user gets confused between the choices, so to help them all, here is the list of top 5 chrome extensions.
Top 5 Google Chrome Extensions You Must Know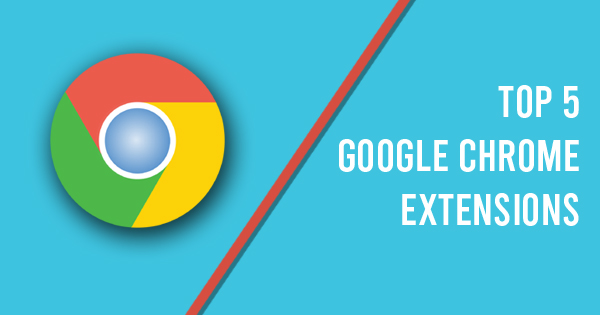 Here is the list of the extensions which are great to use and make things simple for you all. All these extensions can give you a good experience, and how they can be helpful for you, you can get it from below.
Adblock
The most important extension that a user must-have in the Google Chrome browser is Adblock. It helps the users in removing the advertisements that randomly pop out on the web pages. If you look at the extension, then it is configurable and is selective as well on the website.
The extension is one of the best open-source configurations for the users, and all of these are well-supported and optimized as well. It is the popular and aggressive Adblock you all can have for the browser that you want to have for yourself.
WOT
When you are using Google Chrome, then you all can find the best extensions for the browsers. Moreover, the browser comes with its in-built security features as well, and it is one of the secure browsers among all other browsers. But if you want to add an extra feature to your browser, then WOT will not let you down. It is the next best extension for you that you can easily install in your browser. They block the ads, shows popular sites and protect the email accounts as well from fishers.
Too Many Tabs
The next best Chrome extension that you all must have for your browser is Too Many Tabs. The users who all are going for massive internet or opening too many tabs at one need it. When you go for it, then you can see that they all help you in dealing with the above things in an effective manner. These tabs will help you in improving as well as extends the Chrome's tab management that comes with many features which includes the tab search, bird's eye view of tabs, page title and domain and many more.
These features will help you in getting the best experience from Google Chrome. The additional feature that you can get from here is Tab Menu check. In the feature, a user can see the vertical menu for navigation as well as for searching anything on your tabs.
Xmarks Bookmarks Sync
There are many users who all searches for any results and get an excellent detailed page where they can find all their answers. But what makes it difficult is they can't remember the address or site, and at the end, they keep on searching for it again. So, to make it easy for you all, you can go for Xmarks Bookmarks Sync. It comes with the best chrome extension and can change the things quickly as well.
You all can see that they all help you in storing as well as searching your bookmarks easily. Apart from it all, they too show the popularity of the search engine results for you all and how are their services.
Fastest Chrome
The last but not the least Google Chrome extension for you all is the Fastest Chrome. It will help you in improving the page rendering. The extension comes with the best browsing efficiency as well for you all. Apart from that all, it includes the pre loading of the pages and they all come with best and improved Google Search results as well.
When you are going for the Chrome extension, then it comes with the extra add-on, Fastest Fox and other features in it. So, for all these reasons, users prefer to go for the extension over others. Moreover, it is the safe and best extension that you all can have for your browser.
Conclusion:
So, here are the top 5 Google Chrome extensions, that you all can go for it. This extension come with many features, provides security to your browser, keep your activity safe and prevents unauthorized links to show up. All these things are considered to be best, and they are the top ones in here for you all. You can download these extensions easily from the browser, and you can get its file quickly by searching or visiting their official website.